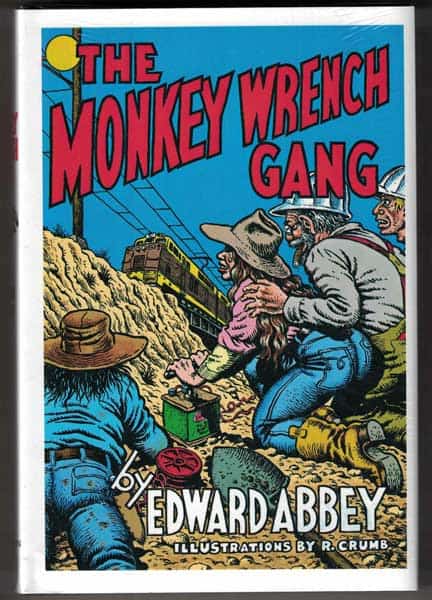 The big picture –
By Glynn Wilson –
CATOCTIN MOUNTAINS, Md. — What would you do if you knew you only had a week to live in a place that felt like you, knowing there were more stories to discover and tell?
Maybe swear to come back next year and tackle the other stories?
That's kind of how I feel, but still mindful of an inescapable fact of human life on planet Earth: there are things about the future that remain uncertain.
There's no escaping the fact that mountain campsites in the East will close in days as nighttime temperatures dip below freezing, forcing campground managers to turn off the water in bathrooms for l 'winter. The snow will soon be here too, making the roads impassable, at least until the snow plows arrive.
This we know, those of us who choose to live the life of a pilgrim (one who travels).
"A time to build, a time to break down," sang the Byrds in 1965. They knew.
By going around from the campground this weekend, I met someone who instinctively mentioned American author, essayist, and environmental activist Edward Abbey in conversation. Perhaps our similarities are somewhat obvious to the discerning observer, if not our differences.
So, at the Sunday morning coffee, I decided to review what I knew about him. There's not much in the Sunday papers anyway. I'm sick of hearing and talking about Trump.
Abbey was perhaps best known for his non-fiction autobiographical account of his time as a ranger at Arches National Park in 1956 and 1957, the year I was born, desert lonely. It is still considered an iconic work of nature writing and early American literary journalism on the natural environment and environmental activism.
For environmentalists, The Wrench Gang (1975) and Hayduke lives (1990) may be more popular, influencing the creation and work of Earth First. That is until this group went mainstream for public relations purposes in the late 1990s, a phenomenon I witnessed in person in the front row and wrote about in Knoxville, Tennessee, while freelancing for the once-awesome local alternative weekly, MetroPulse.
Kirk Douglas even bought the rights to the movie Abbey's The brave cowboyand turned it into "Lonely Are the Brave" in 1962.
Like many iconic figures, Abbey was also controversial and has been branded as racist and sexist to libertarian anarchist to "eco-terrorist", a term which was apparently inspired by a backlash against Earth First's radical environmentalism.
What Abbey Wasn't was a neo-liberal activist typical of the Sierra Club style of San Francisco. Some on the political right might find arguments in support of Abbey's views these days. He also vehemently disapproved of mass immigration to the country, especially from Latin America.
But like many authors I look up to, in most I find things I disagree with, and that's where we part ways. Abbey was wrong about the impact of diversity on a population and a country, and he should have known more by studying evolution. Maybe he didn't study it closely enough.
After graduating from high school in Pennsylvania in 1945, Abbey traveled to explore the American Southwest by foot, bus, hitchhiking, and freight train. After being drafted into the U.S. Army near the end of World War II and having a controversial stint in the Army in Italy, Abbey took advantage of the GI Bill to attend the University of New Mexico where he earned a BA in Philosophy and English in 1951., and an MA in Philosophy in 1956.
There he became editor of a student newspaper at the time, where he published an article titled: "Some Implications of Anarchy". It was so controversial that university officials seized all copies of the issue and removed Abbey as editor.
In a way, it reminds me of the short time I was editor of a university journal that I started, long before I had read any Abbey work. To learn more about this story, you will have to read my memoirs.
Jump on the Bus: Make Democracy Work Again
I am neither a libertarian nor an anarchist, and I still believe that some answers lie in Gandhi's nonviolence.
But there's a famous quote from that banned Abbey article that I embrace.
"Man will never be free until the last king is strangled with the entrails of the last priest."
Long live democracy.
And for humanity to survive on this planet or in this universe longer, there is one thing that I am sure of. The death wish rooted in religion must be suppressed and replaced with a narrative rooted in science.
You can take it out into the back country and smoke on it.
What Humanity Needs: A Shared Narrative for the 21st Century
___
If you support truth in reporting without paywall and writing without fear without pop-up ads or sponsored content, consider making a contribution today with GoFundMe or Patreon or PayPal.