A storm is brewing in cybersecurity that could reshape the priorities of the entire industry over the next couple of years. Four macro-trends are coming together at the same time:
1) The use of 𝘀𝘁𝗼𝗹𝗲𝗻 𝗰𝗿𝗲𝗱𝗲𝗻𝘁𝗶𝗮𝗹𝘀 𝗮𝗻𝗱 𝗽𝗵𝗶𝘀𝗵𝗶𝗻𝗴 now represents in the most commonly used attacks.
2) 𝗥𝗲𝗰𝗲𝘀𝘀𝗶𝗼𝗻 is looming if not already upon us. Employees who are terminated or who believe they are at risk may be more susceptible to threat actors attempting to exploit access.
3) 𝗧𝗵𝗲 𝗚𝗿𝗲𝗮𝘁 𝗥𝗲𝘀𝗶𝗴𝗻𝗮𝘁𝗶𝗼𝗻. People quit and go to companies with a better work-life balance or a more flexible working policy. Increased employee attrition requires careful security management to prevent exposure.
4) 𝗜𝗻𝗳𝗹𝗮𝘁𝗶𝗼𝗻 – the cost of living is skyrocketing. If offered enough money to keep the heating running through the winter, in exchange for sharing credentials, how many employees would accept?
What connects them all together is 𝘁𝗵𝗲 𝗽𝗲𝗼𝗽𝗹𝗲 𝗳𝗮𝗰𝘁𝗼𝗿.
Cyber ​​hasn't really been an "IT" problem for a long time, but to succeed in cybersecurity in 2022, we increasingly need a holistic view, which includes the business and the people who serve it. compose.
To learn more about HolistiCyber's holistic approach, click here
Contributed by: Peter Cohen, Managing Director – EMEA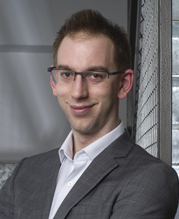 The post A Perfect Cybersecurity Storm is Brewing appeared first on HolistiCyber.
*** This is a syndicated blog from HolistiCyber's Security Bloggers Network written by Leora Pudell. Read the original post at: https://holisticyber.com/blog/a-perfect-cybersecurity-storm-is-brewing/