[ad_1]
Are you putting your organization at risk with outdated security policies? Adopt next-generation AppSec to reduce security risks without hampering DevOps.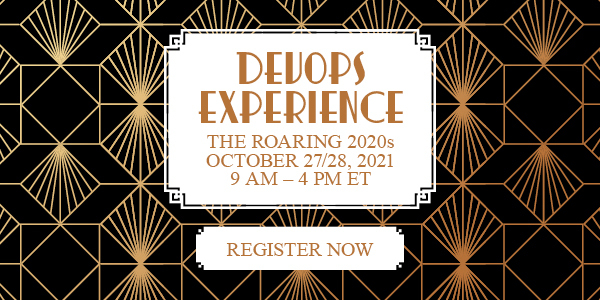 Application development practices continue to evolve, enabling development teams to deliver applications at a rate never before imagined. At the same time, cybercriminals have developed new levels of attack strategies and stepped up their focus, making it more important than ever to scrutinize applications for security breaches.
Development and security teams have responded by moving security further to the left and investing in tool integrations. Many believe that better DevOps integration is the answer, with 43% of respondents in a recent Enterprise Strategy Group (ESG) survey saying it's one of the most important things they can do. to improve their application security programs (AppSec). Additionally, 58% of organizations say AppSec is their top security investment priority.
Yet, as organizations continue to invest in AppSec, they face great challenges:
Developers often lack the knowledge to mitigate issues
Integration between disparate tools is difficult
Friction Caused by Security Tools Slows Development Speed
As digital transformation initiatives continue to accelerate, development teams are forced to make tough decisions between meeting time-to-market goals and mitigating risk. Despite continued investments in AppSec programs, many organizations admit to pushing changes to applications with known vulnerabilities. Many point to the need to meet critical deadlines as the main culprit.
Current security strategies simply do not adapt to modern development practices. A new approach to AppSec is needed.
Next Generation AppSec
It is clear that integrating and automating security testing tools into CI pipelines to test everything all the time does not fit the demands of modern application development. Simply put, software security hampers DevOps speed. Organizations need to modernize their approach.
What's needed
A new approach focused on risk and security where it's needed, focusing tighter controls on high-risk application changes while eliminating security testing in low-risk areas
Individual application risk profiles aligned with security policies
Defined automated rule sets that govern risk management, enabling a smarter and more automated orchestration process
An orchestration process that operates independently of the core DevOps pipeline
A solution optimized for personas, providing security analysts with the right tools and information to assess risk, while providing developers with the right information and tools to mitigate risk
Learn more about Next Generation AppSec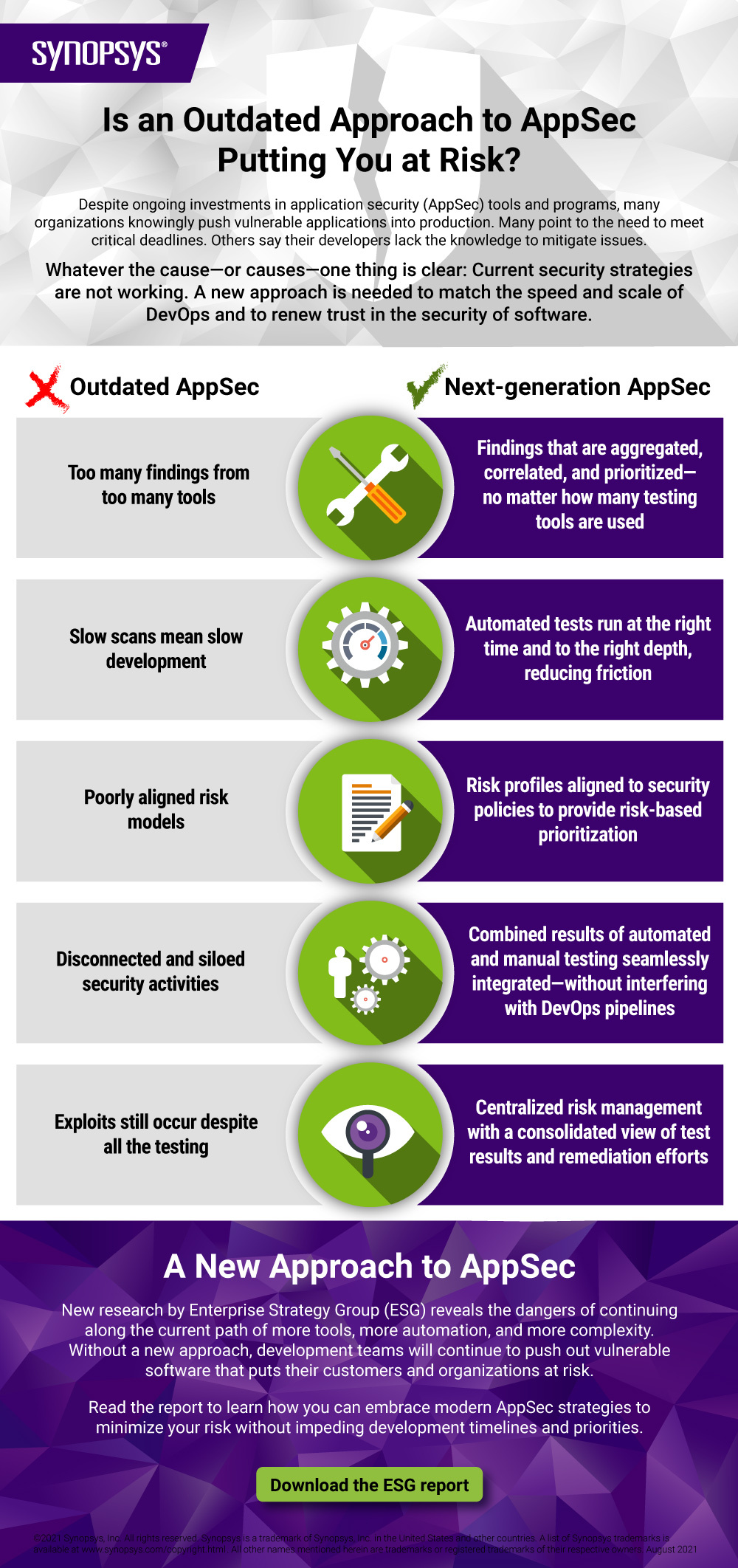 [ad_2]